Online Intro to Forest Bathing - This event has already occurred
Event Details:
A growing number of people are recognizing the therapeutic benefits of time spent outdoors. This session invites participants to learn about the art of forest bathing and its benefits for mind, body, and spirit.

In a virtual setting join with others looking to explore the forest in a new way. Participants will learn about the origins, science behind, and practice of forest bathing and be guided through a series of sensory invitations followed by a discussion on taking the practice of forest bathing on your next outdoor adventure.

This session will be taught by Brynne Maguire, Certified Forest Therapy guide.
Hosted by Vic Moss from Mosswood Adventures and Rentals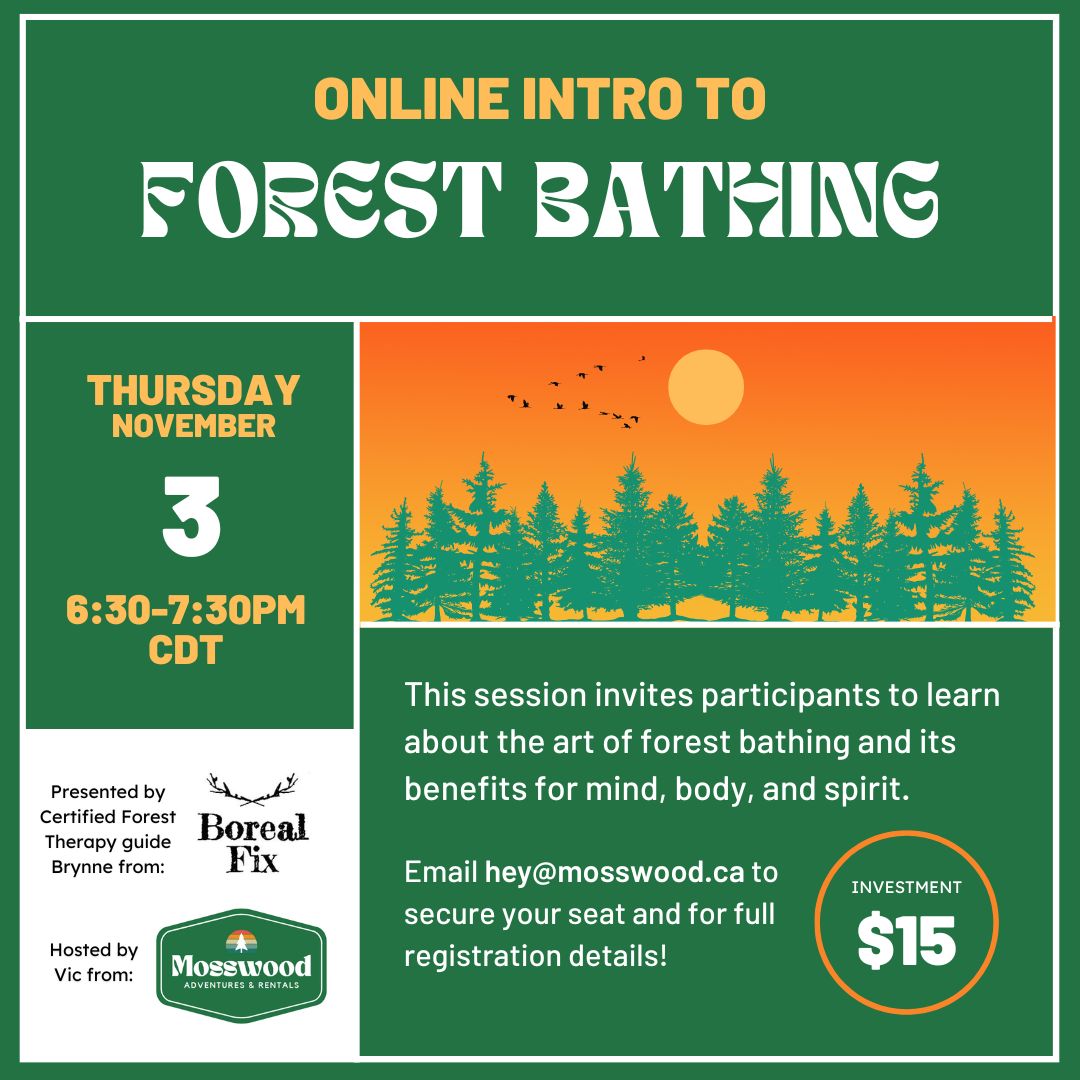 Title
Date: Date
Location: Location
Category: Category