Saints Week - Family Explora-try - This event has already occurred
Event Details:
St. Thomas Aquinas High School is very excited to celebrate Saints Week May 15 to 18 with a host of fun activities. On Tuesday, STAHS welcomes Grade 6 students and families to our Explora-try event.
*Registration Required (see links below) – Grade 6 students and a family member are invited to register for one of four exciting workshops that explore some of the exploratories St. Thomas Aquinas High School offers. Paint the Northern Lights in the visual arts room, try out the rock wall in the Personal Fitness room, construct a wooden crate in the Multiskills Centre, or cook a delicious Mexican Quinoa Casserole. Register soon as there is limited space in each workshop. Please note this workshop is for both Grade 6 students AND a family member and is open to the community, feel free to share with anyone interested in St. Thomas Aquinas.
Register for the exploratory workshops click here:
Visual Arts Northern Lights sign up – click here
Construction Wooden Crate sign up – click here
Culinary Arts Mexican Quinoa Casserole sign up – click here
Physical Education Rock Wall and Fitness Games sign up – click here
We hope you join this awesome event!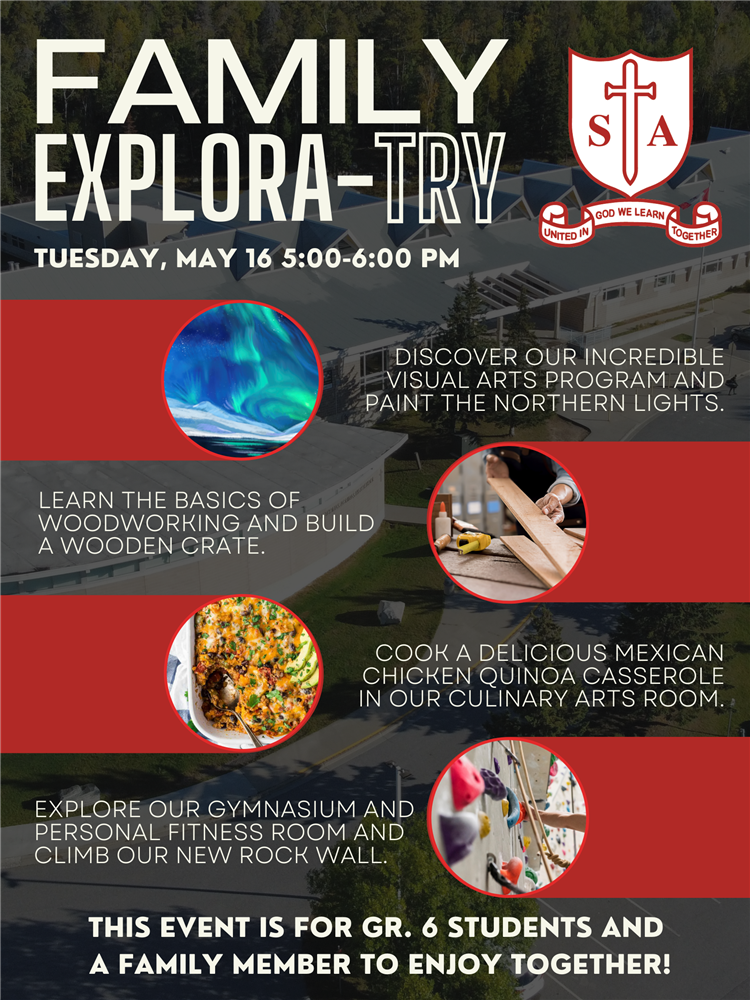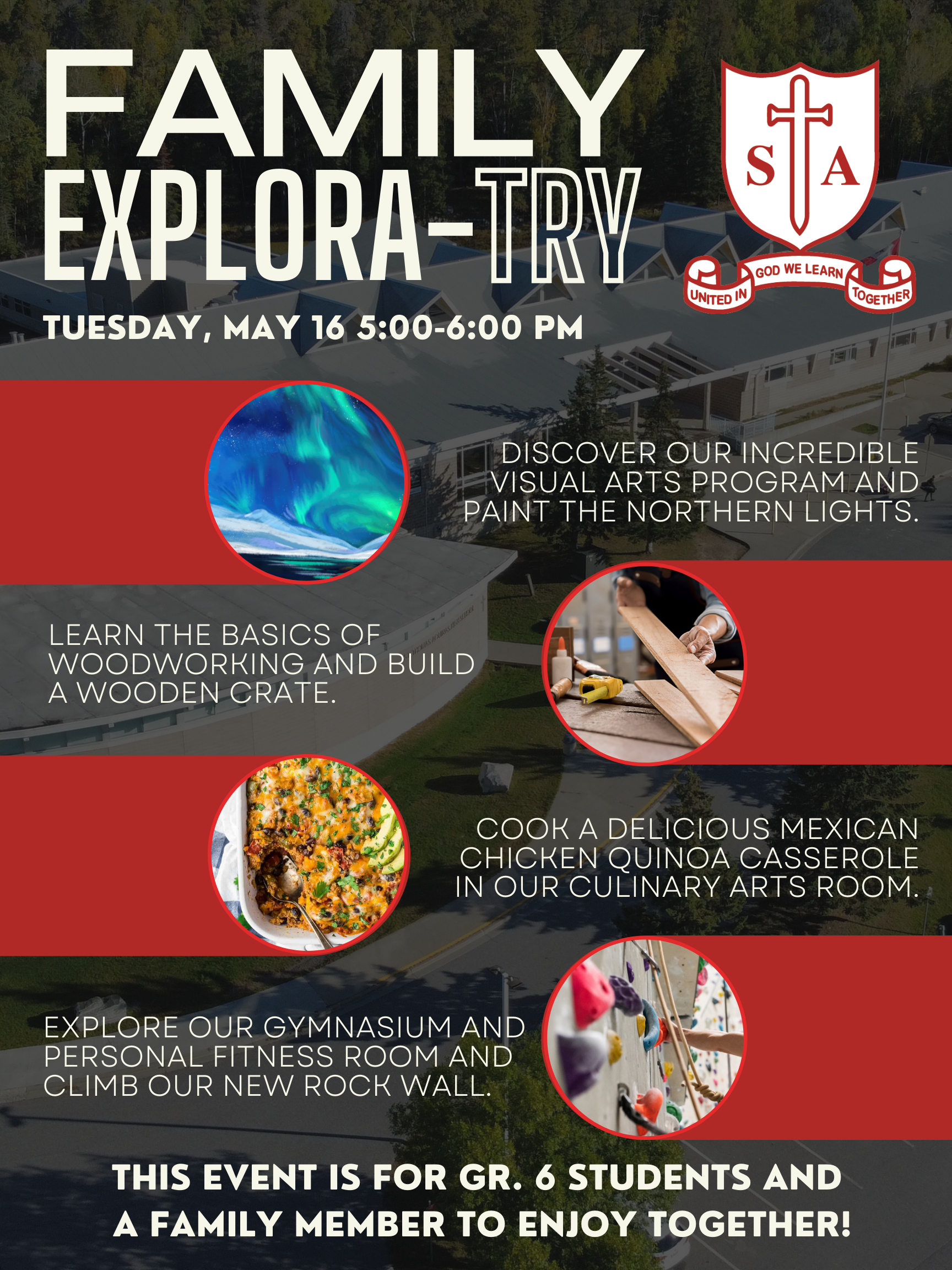 Title
Date: Date
Location: Location
Category: Category